Alexandra Mocanu|アレクサンドラ・モカニュ
Solo exhibition
Sunday, April 25 - Sunday July 25, 2021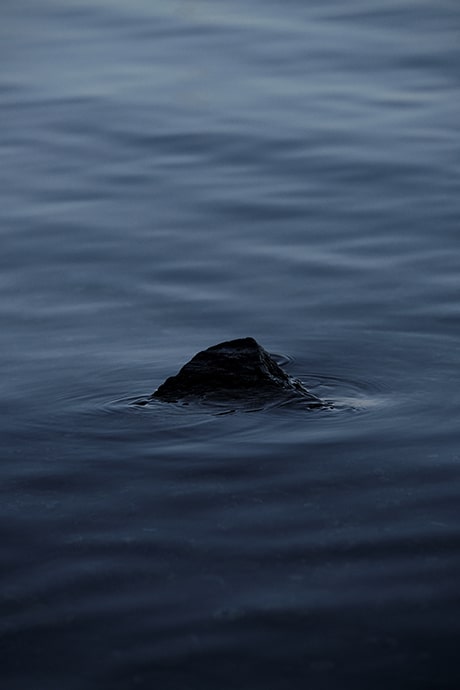 フランス・パリを拠点にするAlexandra Mocanuにとって初めてのアーティスト・イン・レジデンス。2020年から猛威を奮い続けているコロナウィルスの影響で、本来であれば同年4月に開催を予定していた展覧会を延期し、1年越しの開催となった。

M1997でのレジデンスがスタートした頃にフランスはロックダウンとなり、程なくして日本でも緊急事態宣言が発令。一度は帰国を考えたが、フライトのキャンセルが相次ぎそれも叶わず、文字通り'異様'な状況の中での滞在だった。

海と山しかない的形でもやはり彼女の観察力は興味深い。普段私たちが目にしている光景を彼女独自の視点で切り取り、何かものすごく美しく面白いものに変えてくれる力がある。

また、特別に展示をする彼女の代名詞でもあるテキスタイル。普段はデッサンを元に機織りで制作しているが、今回は全て彼女の手で刺繍したものだ。的形で彼女の目に映った光や色にインスピレーションを受け、何百色もの糸を使用し見事なグラデーションを作り上げている。本来であれば裏は見せないものだが、作品の裏面を見ればさらに綿密な仕事ぶりや彼女の感情が見て取れる。

これまでの彼女の写真は、パリや東京といった都心を舞台に、アーキテクチュアルな作品を撮るスタイル。そのため、ローカルエリアでの撮影は彼女にとって挑戦であった。その中でも彼女らしさは失わず、彼女独自の視点を持って切り取られた作品を展示予定です。
Alexandra Mocanu Solo exhibition
Date 

2021.04.25 ‒ 07.25

Open Thursday, Friday, Saturday and Sunday
Hours 

11:30 ‒ 17:00
Solo show of our first artist-in-residence Alexandra Mocanu, multidisciplinary artist based in Paris, France.

Following the conclusion of her stay at M1997 in the spring of 2020, an exhibition was to close her two-month artistic residency. Unfortunately, due to the impact of the global pandemic that has been raging since the beginning of 2020, this exhibition will only take place one year later.
At the start of her residency at M1997, France went into lockdown, and soon after, Japan declared a state of emergency. Plans were made for her to return to France to her family but one flight after another was cancelled. We decided to welcome her for a longer period of time transforming this residence into a somewhat singular experience.

Matogata is dominated by the sea and mountains, her talented eye captured the scenery we know from her own point of view and showed us through her photographs a new, singular and very beautiful depiction.
So far, Alexandra's photographs mainly focus on subjects such as architectural details encountered during Parisian and Tokyoite peregrinations. Therefore, finding herself in an essentially natural context like Matogata has been a real challenge for her. Even in such a situation, she kept her character and exhibited works from her own perspective.

To complete her photographic approach, Alexandra started an embroidery during her residency, inspired by the lights and colours of spring in Matogata. Usually, she weaves on a loom based on her drawings she previously created, but this time she has embroidered them entirely by hand, using hundreds of colours of thread sourced in Japan to create a magnificent gradation. The reverse side of the work, not typically shown, reveals more of the intricate and meticulous work as well as her emotions.

Along with her photographic artworks, this piece will be exhibited especially for the occasion, as a souvenir of spring 2020.
---